Just Whose Recipe Is It Anyway?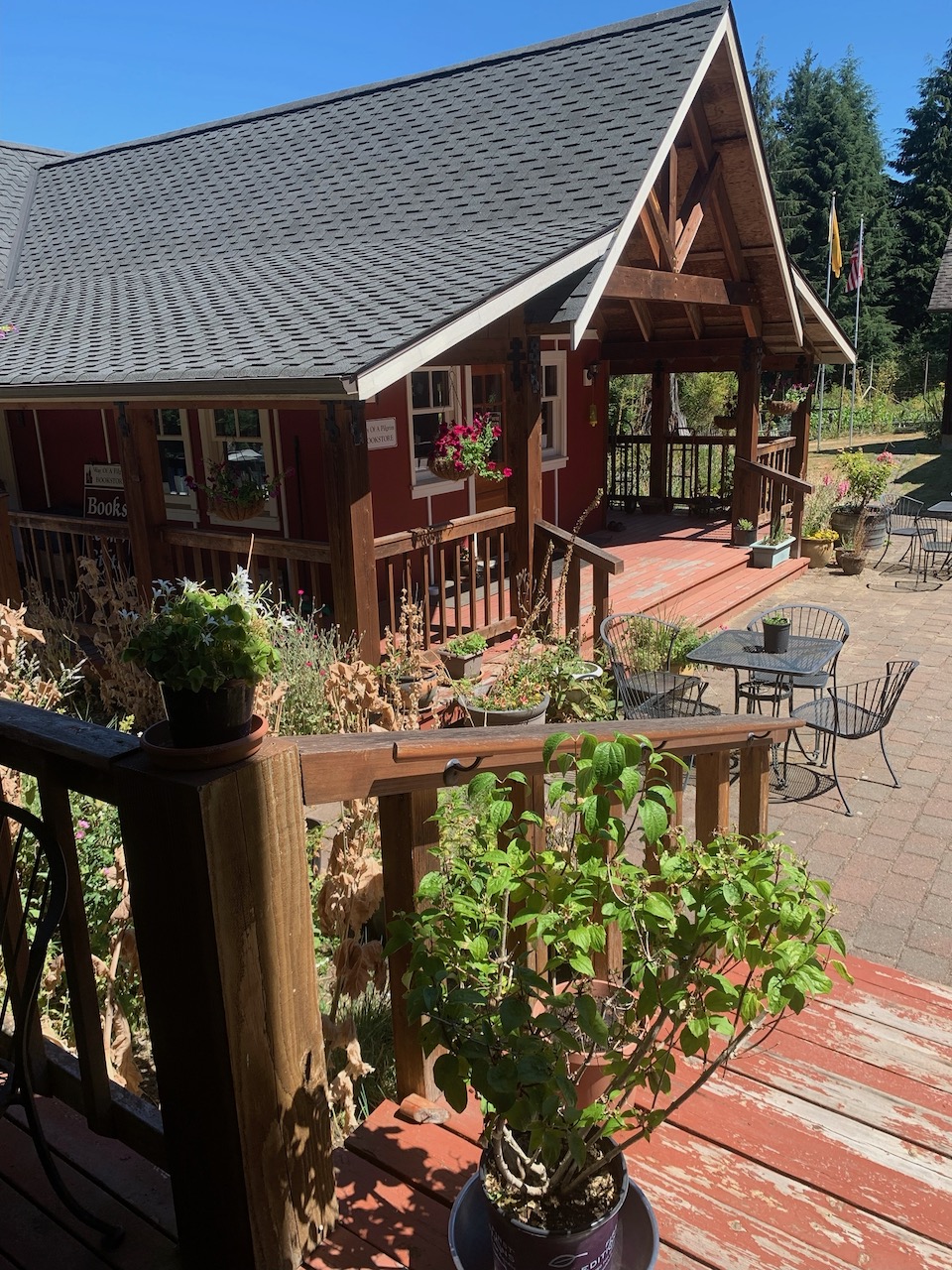 One of the most powerful reasons for embracing Orthodoxy is to be found in the Church's insistence that she holds to the evangelical and apostolic doctrine of the Ancient Church. In an age when everything is up for change, there is a certain security and stability when one institution (the Church) stands firm in her Apostolic Authority, and refuses to allow popular culture or political correctness to influence her rightful role as hospital for the soul.
"It is not lawful to differ even by a single word from the evangelical and apostolic doctrine, or to think otherwise than as the blessed Apostles and our fathers learned and taught concerning the Holy Scriptures (Saint Leo the Great)."
We know from the very foundations of the Church, set down in the Gospels, and in the Apostolic Canons, that the Church exists, not to judge, but to bring healing. Her mission is to make whole those who would enter into her gates, as entering into a hospital. She forces no one, for one who is forced is not open to healing. Yet the Church is also aware that sin is not really a private matter, for all sin affects everyone. She knows that even private sins have an effect on the whole of the cosmos. Therefore, the Church continues, as she has from ancient times, to give witness to the commandments of God, the hope that is found in the Gospel of Christ, and the forgiveness and healing that can lead to wholeness.
The Church may seem to be a backward looking institution, irrelevant for our times, a view that has caused many of the denominations to alter basic foundational teachings in order to please a more liberally leaning society. This has led numerous of the denominations to allow parliaments to enact laws that have forced these religious institutions to ordain women as clergy, perform same sex marriages, and bow down to modern views on abortion that have led to the death of thousands of innocents.
As an Orthodox monk who stands out in appearance, with my long white beard and black robe, I demonstrate that I am attempting to live a faith that is not of this world. Like all Orthodox clergy, I teach by my presence in a modern and fallen world, that my faith is an ancient one, and that change is not necessary, for the faith of our fathers is just as relevant today, as it was two thousand years ago. What the Church has to offer today, is just as effective in bringing about the healing of the soul, as in ancient times.
The sad state of American Christianity has as its basis, a constant attempt to conform to an ever changing society, and with each change, there is less and less of authentic, ancient Christianity to be seen. It could be compared to using an old family cake recipe, dropping one ingredient, or changing another, with each passing generation. In the end, is it really great great grandmother's cake recipe, or is it something else?
With love in Christ,
Abbot Tryphon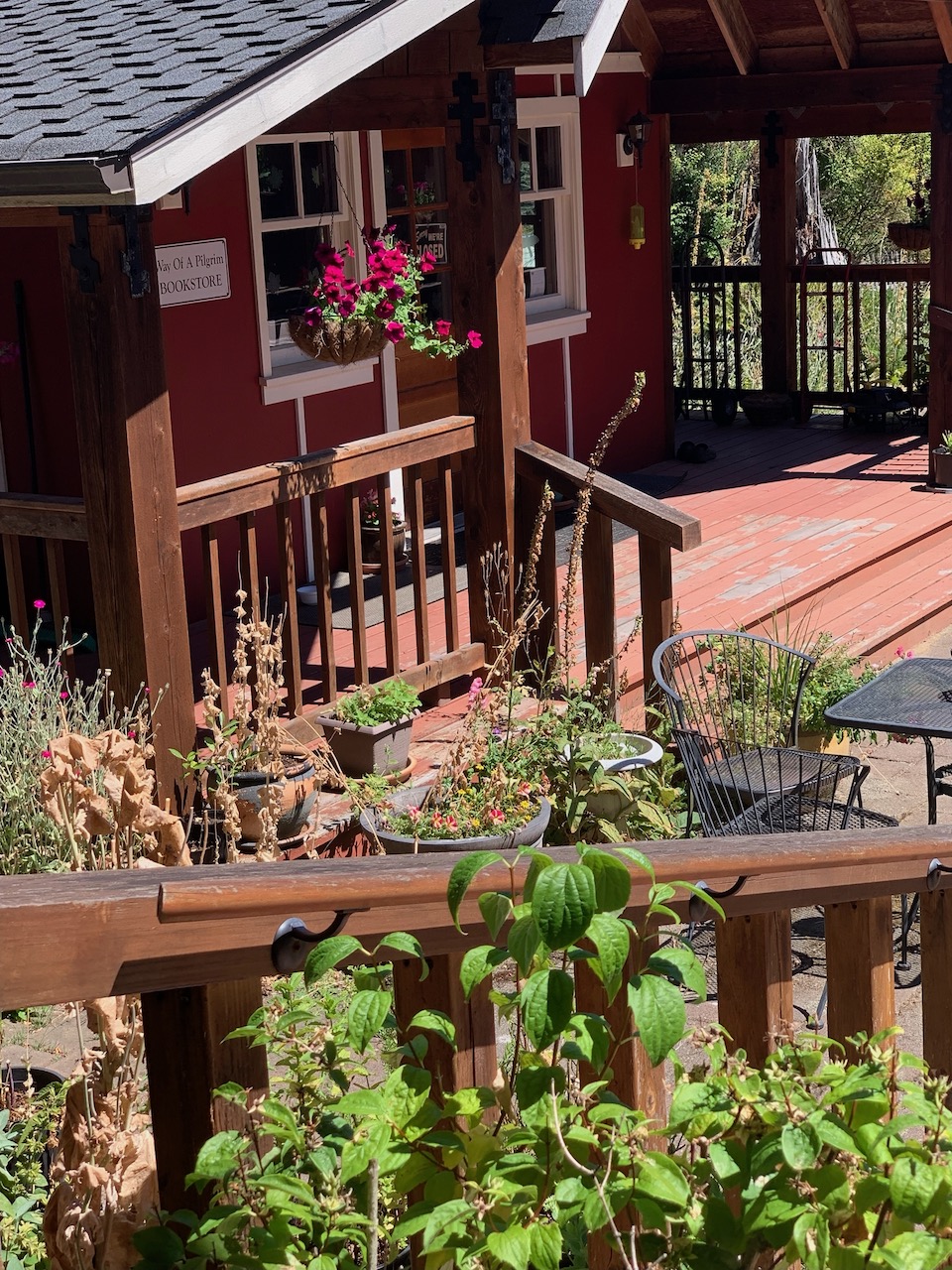 Thursday August 4, 2022 / July 22, 2022
8th Week after Pentecost. Tone six.
Holy Myrrh-bearer and Equal-to-the-Apostles Mary Magdalen (1st c.).
Translation of the relics (404) of Hieromartyr Phocas, bishop of Sinope (117).
New Hieromartyr Michael priest (1918).
New Hieromartyr Alexis priest (1931).
Venerable Cornelius, monk, of Pereyaslavl, and confessor of Alexandrov Convent (1693).
Venerable Marcella of Chios (1500).
St. Cyril I, patriarch of Antioch (298).
St. Wandregisilus of Caux (668) (Gaul).
St. Cyprian, fool-for-Christ of Suzdal (1622).
The Scripture Readings
1 Corinthians 10:28-11:7
28 But if anyone says to you, "This was offered to idols," do not eat it for the sake of the one who told you, and for conscience' sake; for "the earth is the Lord's, and all its fullness." 29 "Conscience," I say, not your own, but that of the other. For why is my liberty judged by another man's conscience? 30 But if I partake with thanks, why am I evil spoken of for the food over which I give thanks?
31 Therefore, whether you eat or drink, or whatever you do, do all to the glory of God. 32 Give no offense, either to the Jews or to the Greeks or to the church of God, 33 just as I also please all men in all things, not seeking my own profit, but the profit of many, that they may be saved.
Worship and the Lord's Supper
11 Imitate me, just as I also imitate Christ.
Head Coverings
2 Now I praise you, brethren, that you remember me in all things and keep the traditions just as I delivered them to you. 3 But I want you to know that the head of every man is Christ, the head of woman is man, and the head of Christ is God. 4 Every man praying or prophesying, having his head covered, dishonors his head. 5 But every woman who prays or prophesies with her head uncovered dishonors her head, for that is one and the same as if her head were shaved. 6 For if a woman is not covered, let her also be shorn. But if it is shameful for a woman to be shorn or shaved, let her be covered. 7 For a man indeed ought not to cover his head, since he is the image and glory of God; but woman is the glory of man.
Matthew 16:24-28
Take Up the Cross and Follow Him
24 Then Jesus said to His disciples, "If anyone desires to come after Me, let him deny himself, and take up his cross, and follow Me. 25 For whoever desires to save his life will lose it, but whoever loses his life for My sake will find it. 26 For what profit is it to a man if he gains the whole world, and loses his own soul? What will a man give in exchange for his soul? 27 For the Son of Man will come in the glory of His Father with His angels, and then He will reward each according to his works. 28 Assuredly, I say to you, there are some standing here who shall not taste death till they see the Son of Man coming in His kingdom."
1 Corinthians 9:2-12
2 If I am not an apostle to others, yet doubtless I am to you. For you are the seal of my apostleship in the Lord.
3 My defense to those who examine me is this: 4 Do we have no right to eat and drink? 5 Do we have no right to take along a believing wife, as do also the other apostles, the brothers of the Lord, and Cephas? 6 Or is it only Barnabas and I who have no right to refrain from working? 7 Who ever goes to war at his own expense? Who plants a vineyard and does not eat of its fruit? Or who tends a flock and does not drink of the milk of the flock?
8 Do I say these things as a mere man? Or does not the law say the same also? 9 For it is written in the law of Moses, "You shall not muzzle an ox while it treads out the grain." Is it oxen God is concerned about? 10 Or does He say it altogether for our sakes? For our sakes, no doubt, this is written, that he who plows should plow in hope, and he who threshes in hope should be partaker of his hope. 11 If we have sown spiritual things for you, is it a great thing if we reap your material things? 12 If others are partakers of this right over you, are we not even more?
Nevertheless we have not used this right, but endure all things lest we hinder the gospel of Christ.
Luke 8:1-3
Many Women Minister to Jesus
8 Now it came to pass, afterward, that He went through every city and village, preaching and bringing the glad tidings of the kingdom of God. And the twelve were with Him, 2 and certain women who had been healed of evil spirits and infirmities—Mary called Magdalene, out of whom had come seven demons, 3 and Joanna the wife of Chuza, Herod's steward, and Susanna, and many others who provided for Him from their substance.