Gratefulness Brings About Happiness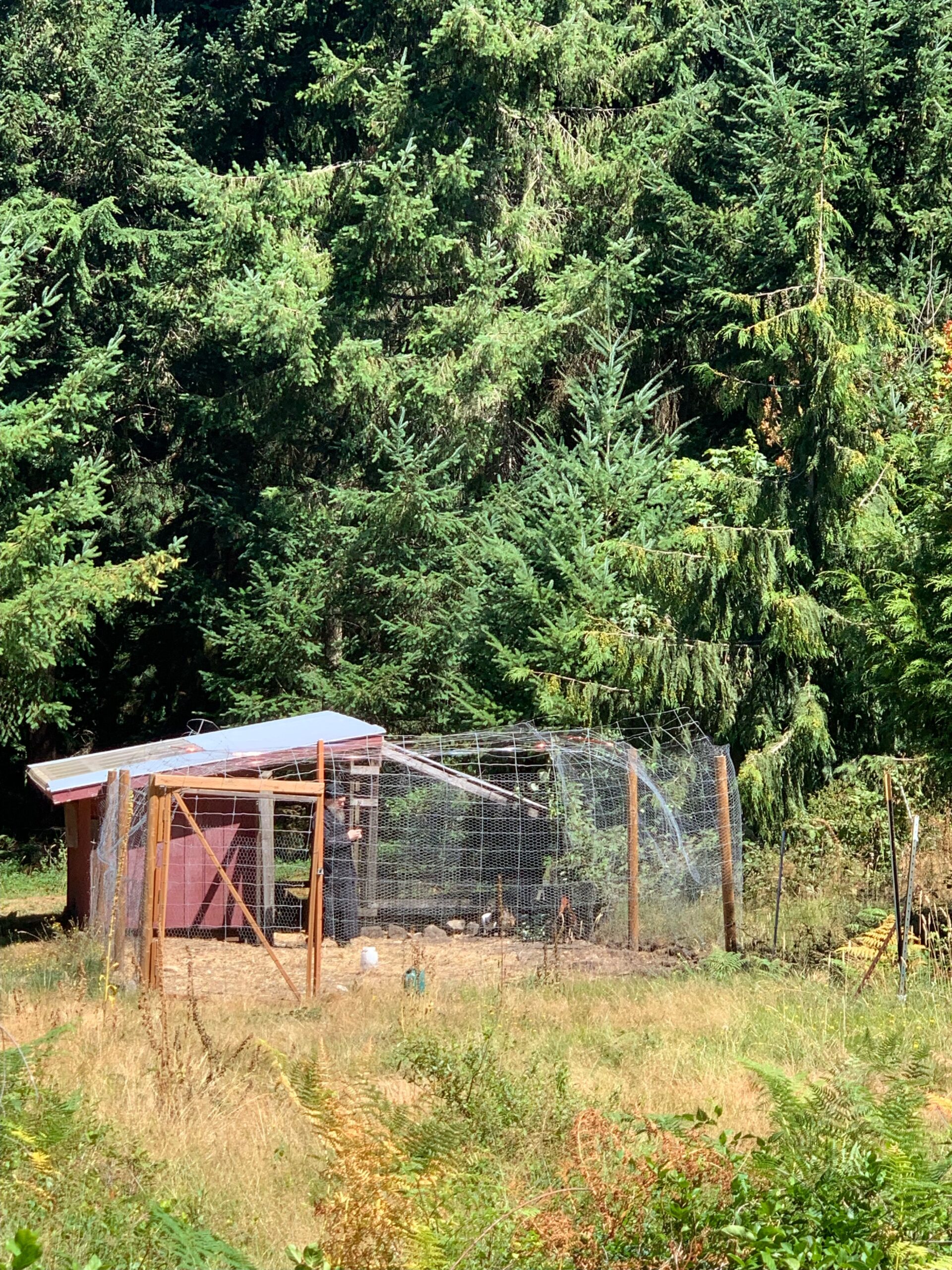 We all know that money can't buy happiness, yet many are not aware that practicing simple gratitude does bring about happiness. Being grateful for the people we have in our lives, and for the things that we have, brings about a happiness that can not come about by endlessly trying to acquire things. Researchers testing gratefulness in laboratories have discovered that gratitude actually changes the brain, and makes us happier because it allows us to be happier. Gratitude changes more than brain chemistry, for it makes us better, happier, and kinder to others.
If we practice being thankful for the compliments we receive from our friends, and for those dinners they treat us to, the gifts they give us, the flowers they bring to our home, or for just being there when we need them, we will find that our gratitude brings about more friendships, for others will be drawn to us.
Dr. Robert A. Emmons conducted a study on gratitude at the University of California at Davis which proved measurable benefits on psychological, physical, and interpersonal health for subjects who practice gratitude. "Evidence on gratitude contradicts the widely held view that all people have a 'set-point' of happiness that cannot be reset by any known means." Translated, this simply means that if we practice gratitude we can actually be happier than we've ever thought possible.
Gratitude is an affirmation of goodness, for in our being grateful we affirm that there are good things in the world, and good people that are part of our lives. Being grateful does not mean that everything in life is perfect, but it does mean that we look at life as a whole, and receive with gratitude all the goodness that is in our life. In turn, our gratitude becomes the foundation for building up those around us, for in being happy ourselves, we are more likely to bring about happiness in others.
Being happy nurtures those random acts of kindness that everyone loves to experience, and promotes goodness and kindness among even strangers. People love it when other people are good to random people. This happiness becomes like a magnet, and even strangers are drawn to us, and our list of friends proliferates. There is nothing that brings about satisfaction like being grateful for our life, for the lives of those around us, for the things in our lives, and for the love God has for us. Remember, it is not happiness that makes us grateful, but gratefulness that makes us happy.
With love in Christ,
Abbot Tryphon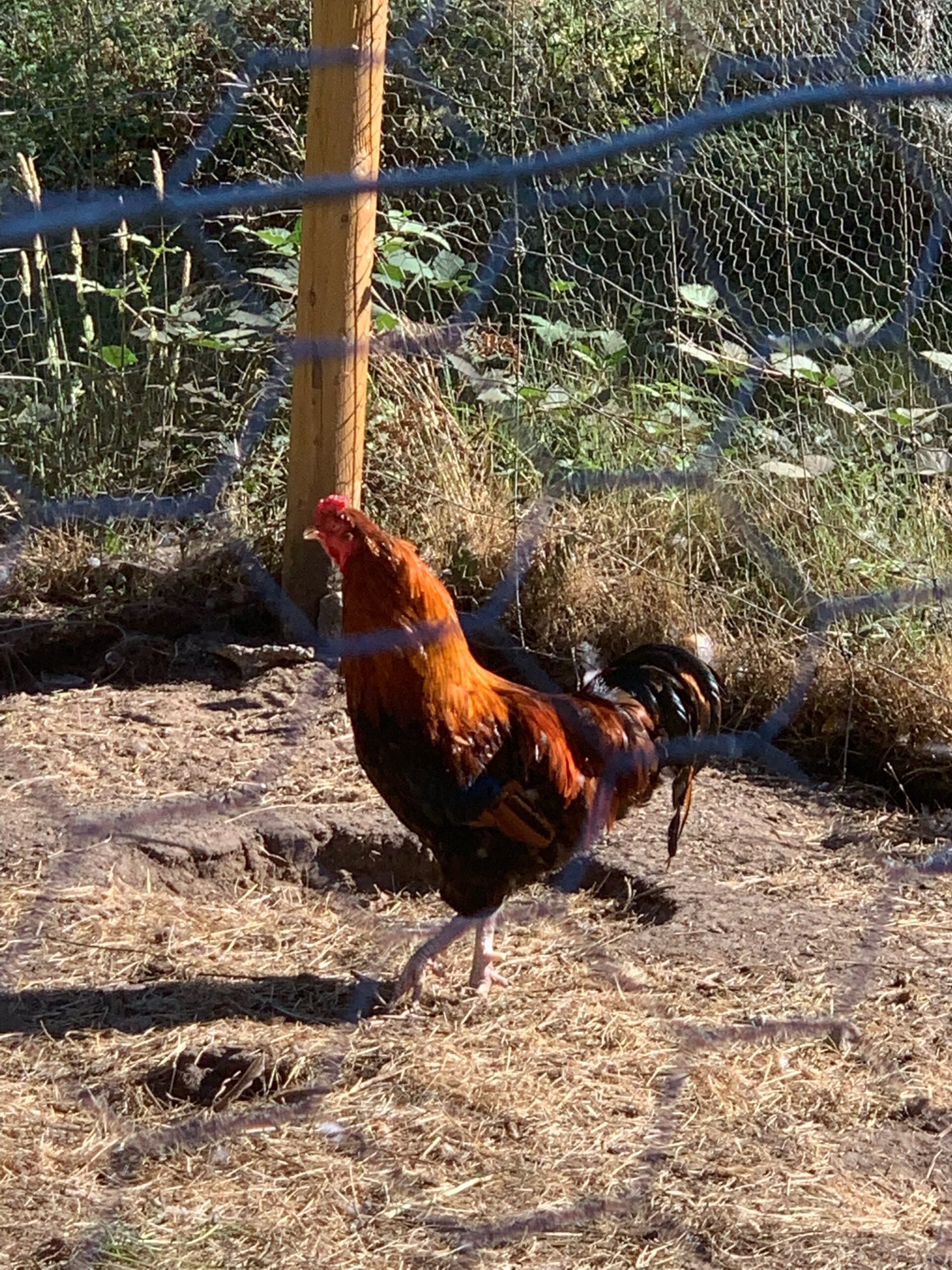 Photos: 1) Our chicken coop. 2) Figaro, our resident rooster. 3) We have seventeen hens and one rooster.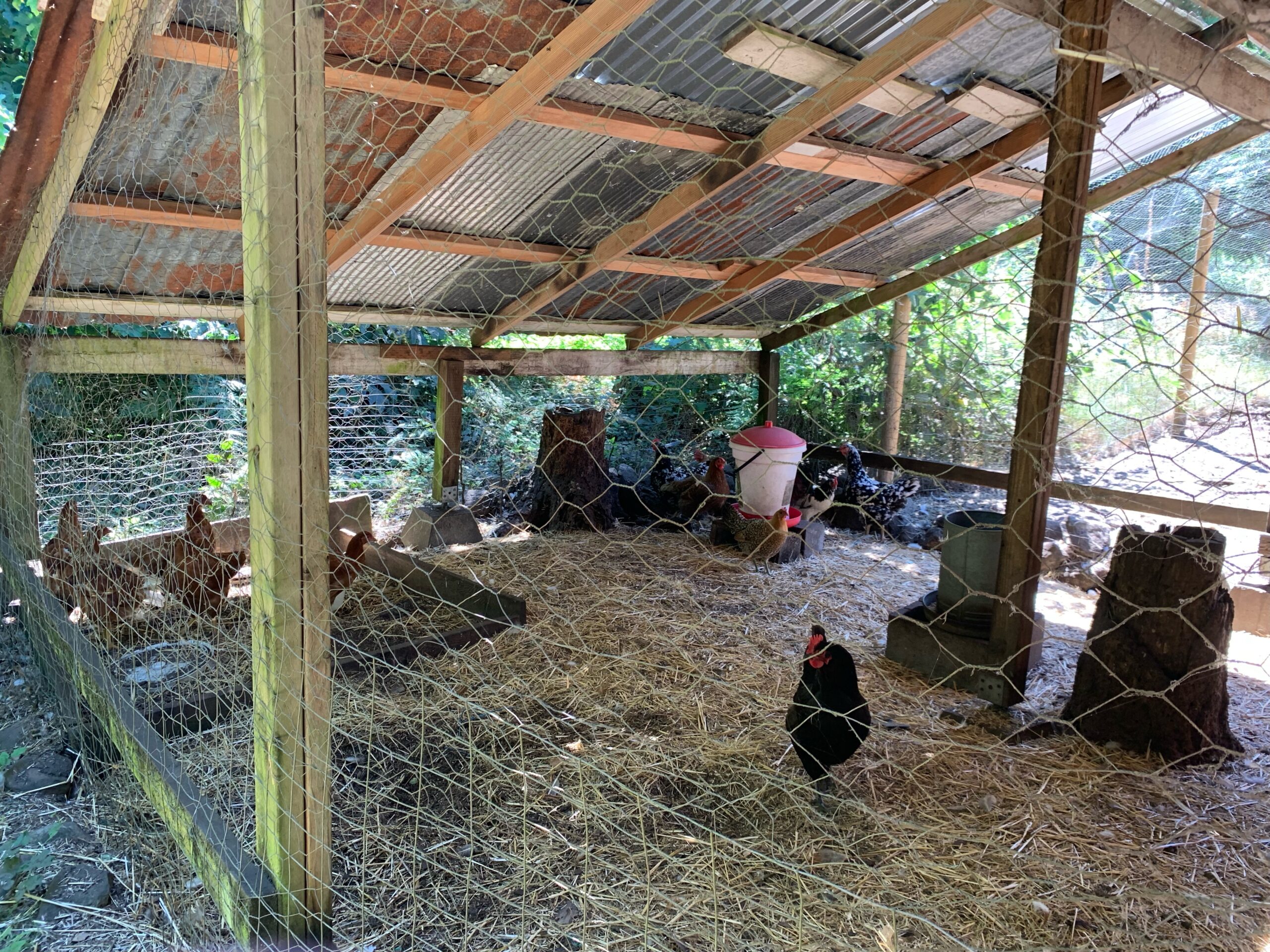 Friday August 12, 2022 / July 30, 2022
9th Week after Pentecost. Tone seven.
Fast. By Monastic Charter: Strict Fast (Bread, Vegetables, Fruits)
Apostles Silas and Silvanus of the Seventy and those with them: Crescens, Epenetus, and Andronicus (1st c.).
Martyr John the Soldier at Constantinople (4th c.).
New Hiero-confessor Anatole II (Potapov, the "Younger") of Optina (1922).
New Hieromartyr John deacon (1918).
Uncovering of the relics (1484) of Venerable Herman of Solovki (1479).
Hieromartyr Polychronius, bishop of Babylon (251), and Martyrs Parmenius, Helimenas (Elimas), and Chrysotelus presbyters, Luke and Mocius deacons, and Abdon, Sennen, Maximus, and Olympius.
Hieromartyr Valentine, bishop of Interamna (Terni) in Italy (273), and Martyrs Proculus, Ephebus, Apollonius, and Abundius, youths.
Synaxis of All Saints of Samara.
"Okonsk" Icon of the Most Holy Theotokos.
St. Angelina (Brancovich), despotina (princess) of Serbia (16th c.) (Serbia).
St. Stephen (Vladislav) of Serbia (1243) (Serbia).
Prince Tsotne Dadiani, the Confessor of Mingrelia (13th c.) (Georgia).
The Scripture Readings
1 Corinthians 14:26-40
Order in Church Meetings
26 How is it then, brethren? Whenever you come together, each of you has a psalm, has a teaching, has a tongue, has a revelation, has an interpretation. Let all things be done for edification. 27 If anyone speaks in a tongue, let there be two or at the most three, each in turn, and let one interpret. 28 But if there is no interpreter, let him keep silent in church, and let him speak to himself and to God. 29 Let two or three prophets speak, and let the others judge. 30 But if anything is revealed to another who sits by, let the first keep silent. 31 For you can all prophesy one by one, that all may learn and all may be encouraged. 32 And the spirits of the prophets are subject to the prophets. 33 For God is not the author of confusion but of peace, as in all the churches of the saints.
34 Let your women keep silent in the churches, for they are not permitted to speak; but they are to be submissive, as the law also says. 35 And if they want to learn something, let them ask their own husbands at home; for it is shameful for women to speak in church.
36 Or did the word of God come originally from you? Or was it you only that it reached? 37 If anyone thinks himself to be a prophet or spiritual, let him acknowledge that the things which I write to you are the commandments of the Lord. 38 But if anyone is ignorant, let him be ignorant.
39 Therefore, brethren, desire earnestly to prophesy, and do not forbid to speak with tongues. 40 Let all things be done decently and in order.
Matthew 21:12-14
Jesus Cleanses the Temple
12 Then Jesus went into the temple of God and drove out all those who bought and sold in the temple, and overturned the tables of the money changers and the seats of those who sold doves. 13 And He said to them, "It is written, 'My house shall be called a house of prayer,' but you have made it a 'den of thieves.' "
14 Then the blind and the lame came to Him in the temple, and He healed them.
Matthew 21:17-20
17 Then He left them and went out of the city to Bethany, and He lodged there.
The Fig Tree Withered
18 Now in the morning, as He returned to the city, He was hungry. 19 And seeing a fig tree by the road, He came to it and found nothing on it but leaves, and said to it, "Let no fruit grow on you ever again." Immediately the fig tree withered away.
The Lesson of the Withered Fig Tree
20 And when the disciples saw it, they marveled, saying, "How did the fig tree wither away so soon?"