Change Comes Little By Little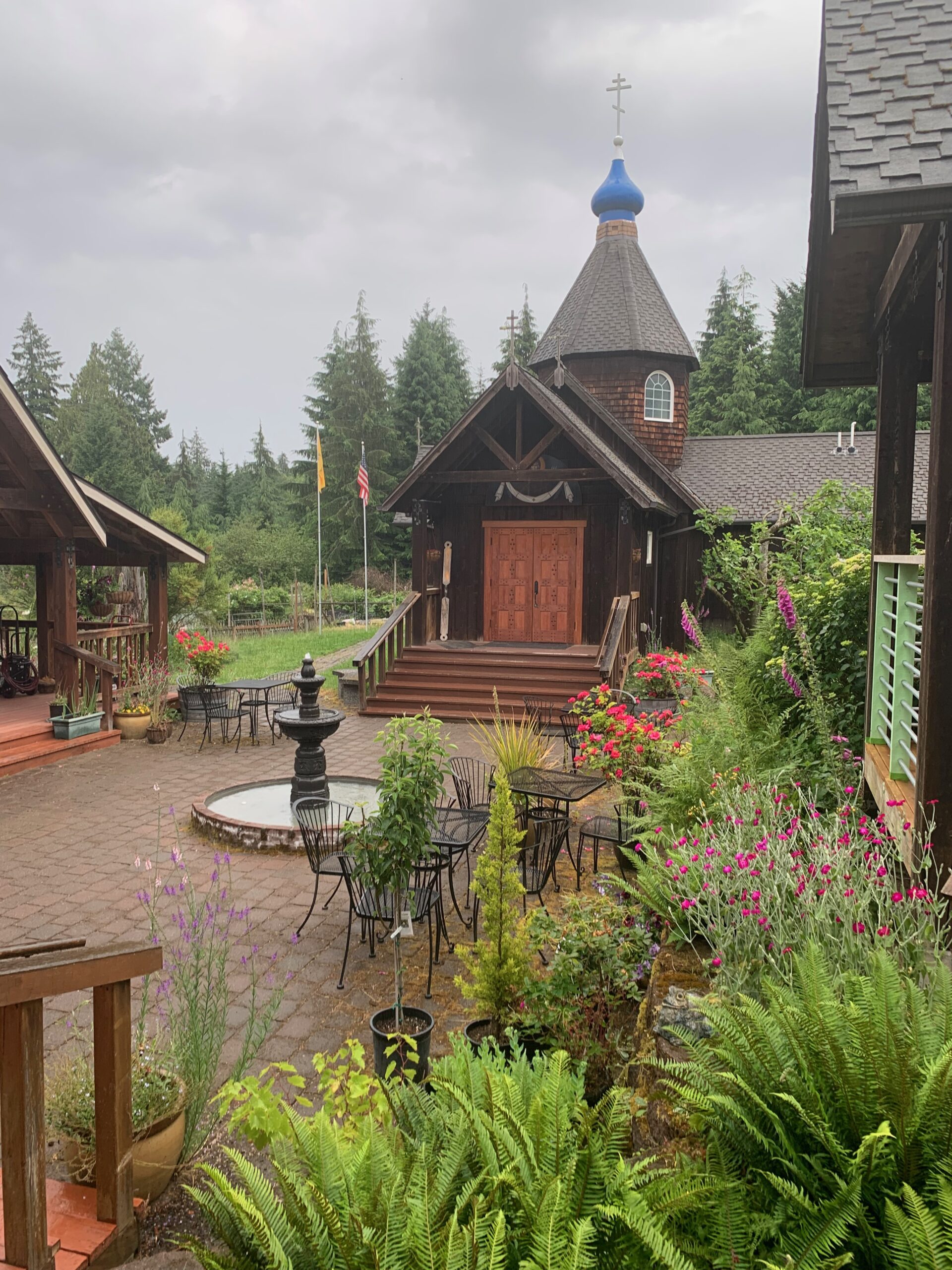 We often become frustrated with ourselves, wanting to change bad behavior, but seemingly incapable of making the changes we desire. Each week we confess the same sins over and over. We know the priest has heard the same confession, week after week, and we're aware that he could probably say our confession for us, having heard it that often. What we don't seem to know is that there is a simple reason for our repetition. These bad behaviors only seem to be unchangeable because we don't really struggle with the passions in a way that will bring about successful change.
For the person who always flies off the handle in anger, there is the matter of habit. Their temper flares up because of what the other person has done, so the outburst is really not about them, but about the other person. Change, therefore, becomes almost impossible. The person who is always stretching the truth is aware of their sin, but the habit is so strongly held, they find themselves lying before even realizing their confessed sin is being repeated. The overeater makes a commitment to lose weight, but makes no attempt to empty the refrigerator of the very leftover cake that was a temptation the night before. So, while watching television, the thought comes into their mind that there is that one piece of cake remaining, and they rush forth that final consumption. Almost like magic, there is another cake sitting on the counter by the next afternoon.
We all have had moments like this, when we seemingly can't stop the bad behavior that we confess over and over, almost like a litany. Our captivity to this bad behavior seems permanent, and change impossible. Yet if we make a concerted effort to change, little by little, we will find we really can master those stubborn behaviors that seem so insurmountable. Instead of beating ourselves up each time we fall, we take those little baby steps, and little by little, we make progress. That cake we consumed becomes our last piece, because this time we don't go near the row in the grocery store where we know the bakery goods are displayed. We manage to curb our temper because we made a commitment to get through just two hours around that person in the office who pushes our buttons, and when the two hours passes, we have reason to pat ourselves on the back. We pass half a day without inventing a new story about ourselves, and before long, we are no longer confessing that sin. Little by little, we find we can change bad behavior.
"A man cannot correct himself all of a sudden, but it is like pulling a barge – pull, pull, and let go, let go! Not all at once, but little by little. Do you know the mast on a ship? There is a pole to which is tied all of the ship's lines. If you pull on it then everything gradually pulls. But if you take it all at once, you will ruin everything (St. Ambrose of Optina)."
Love in Christ,
Abbot Tryphon
Wednesday July 6, 2022 / June 23, 2022
4th Week after Pentecost. Tone two.
Apostles' (Peter & Paul) Fast. Food with Oil
The Meeting of the Vladimir Icon of the Most Holy Theotokos in memory of Saving of Moscow from the Invasion of Khan Achmed.
Synaxis of All Saints of Vladimir.
Martyr Agrippina of Rome (253-260).
New Hieromartyrs Alexander Miropolsky, Peter Smorodintsev priests (1918).
New Hieromartyr Mitrophan archbishop of Astrakhan (1919), bishop Leonty of Enotaeva, and those with him.
New Hieromartyr Maxim, bishop of Serpukhov (1930).
St. Artemius of Verkola (1545).
Translation of the relics (1714) of St. Herman, archbishop of Kazan (1567).
Martyrs Eustochius, Gaius, Probus, Lollius, and Urban, of Ancyra (4th c.).
Pskov Icon of the Most Holy Theotokos, "Tenderness" (1524), Zaonikeevsk (1588), and "Vratarnitsa"(1894) Icons of the Mother of God.
Venerables Joseph (1612), Anthony, and Ioannicius, abbots, of Vologda.
Translation of the relics of Venerable Michael, fool-for-Christ of Klops Monastery (1482).
Virgin Etheldreda of Ely (England) (679) (Celtic & British).
St. Dionysius of Polotsk (1182).
St. Nicetas of Thebes in Boetia (1079) and his disciples Theodore, Gregory and Daniel.
The Scripture Readings
Luke 1:39-49
Mary Visits Elizabeth
39 Now Mary arose in those days and went into the hill country with haste, to a city of Judah, 40 and entered the house of Zacharias and greeted Elizabeth. 41 And it happened, when Elizabeth heard the greeting of Mary, that the babe leaped in her womb; and Elizabeth was filled with the Holy Spirit. 42 Then she spoke out with a loud voice and said, "Blessed are you among women, and blessed is the fruit of your womb! 43 But why is this granted to me, that the mother of my Lord should come to me? 44 For indeed, as soon as the voice of your greeting sounded in my ears, the babe leaped in my womb for joy. 45 Blessed is she who believed, for there will be a fulfillment of those things which were told her from the Lord."
The Song of Mary
46 And Mary said:
"My soul magnifies the Lord,
47 And my spirit has rejoiced in God my Savior.
48 For He has regarded the lowly state of His maidservant;
For behold, henceforth all generations will call me blessed.
49 For He who is mighty has done great things for me,
And holy is His name.
Luke 1:56
56 And Mary remained with her about three months, and returned to her house.
Romans 11:2-12
2 God has not cast away His people whom He foreknew. Or do you not know what the Scripture says of Elijah, how he pleads with God against Israel, saying, 3 "Lord, they have killed Your prophets and torn down Your altars, and I alone am left, and they seek my life"? 4 But what does the divine response say to him? "I have reserved for Myself seven thousand men who have not bowed the knee to Baal." 5 Even so then, at this present time there is a remnant according to the election of grace. 6 And if by grace, then it is no longer of works; otherwise grace is no longer grace. But if it is of works, it is no longer grace; otherwise work is no longer work.
7 What then? Israel has not obtained what it seeks; but the elect have obtained it, and the rest were blinded. 8 Just as it is written:
"God has given them a spirit of stupor,
Eyes that they should not see
And ears that they should not hear,
To this very day."
9 And David says:
"Let their table become a snare and a trap,
A stumbling block and a recompense to them.
10 Let their eyes be darkened, so that they do not see,
And bow down their back always."
Israel's Rejection Not Final
11 I say then, have they stumbled that they should fall? Certainly not! But through their fall, to provoke them to jealousy, salvation has come to the Gentiles. 12 Now if their fall is riches for the world, and their failure riches for the Gentiles, how much more their fullness!
Matthew 11:20-26
Woe to the Impenitent Cities
20 Then He began to rebuke the cities in which most of His mighty works had been done, because they did not repent: 21 "Woe to you, Chorazin! Woe to you, Bethsaida! For if the mighty works which were done in you had been done in Tyre and Sidon, they would have repented long ago in sackcloth and ashes. 22 But I say to you, it will be more tolerable for Tyre and Sidon in the day of judgment than for you. 23 And you, Capernaum, who are exalted to heaven, will be brought down to Hades; for if the mighty works which were done in you had been done in Sodom, it would have remained until this day. 24 But I say to you that it shall be more tolerable for the land of Sodom in the day of judgment than for you."
Jesus Gives True Rest
25 At that time Jesus answered and said, "I thank You, Father, Lord of heaven and earth, that You have hidden these things from the wise and prudent and have revealed them to babes. 26 Even so, Father, for so it seemed good in Your sight.