We Must Drive Out All Negative Thoughts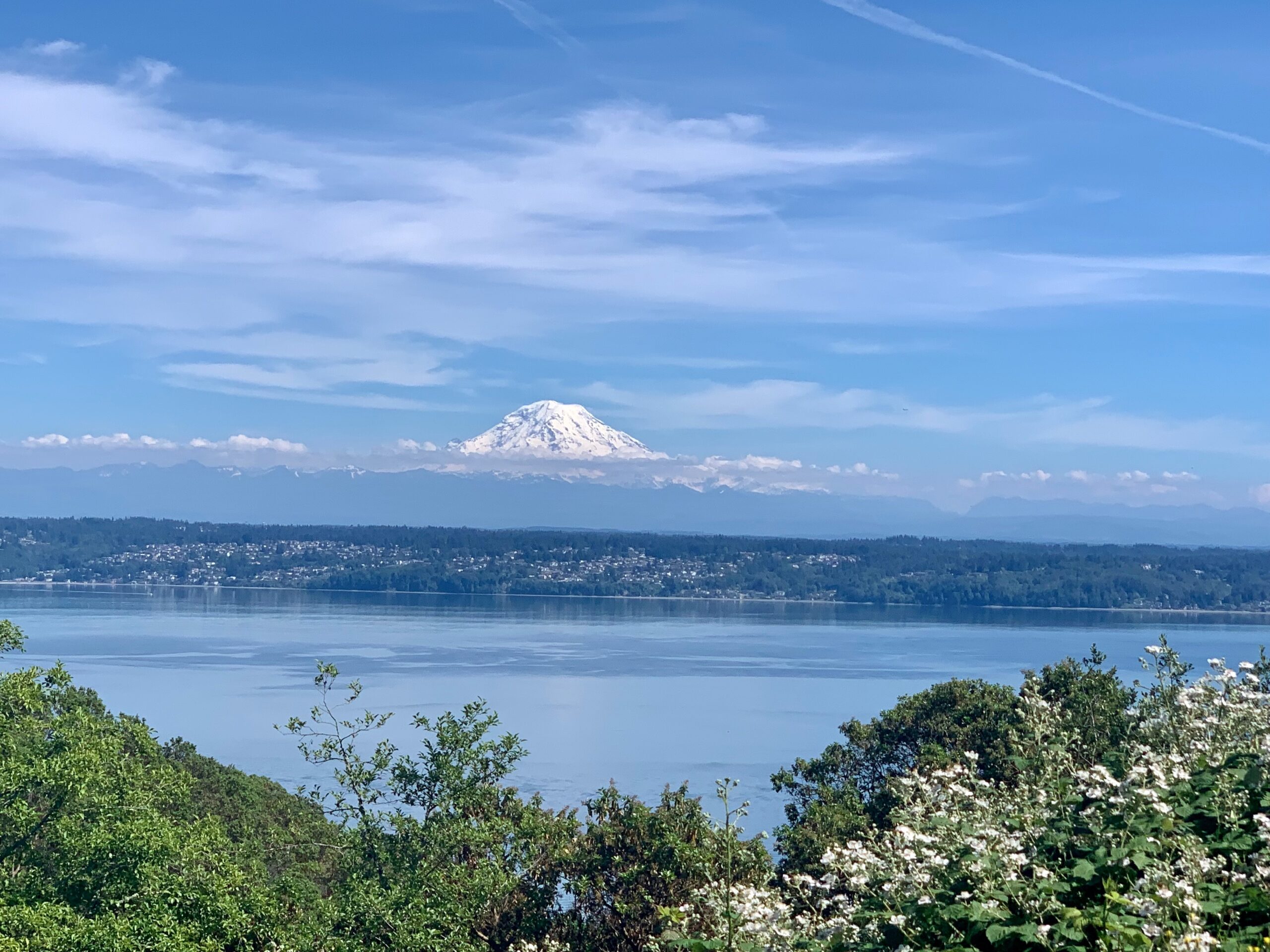 Our thoughts really do have an impact on our world. Negative thoughts about family members or fellow employees change our relationships. If we dislike someone at work and allow ourselves to think poorly of them, they are likely to fulfill our low expectations. If we pray for them and ask God to bless them, while asking the Lord to bless our interaction with them, they become changed for the good, and so do we.
We've all heard the image of one person who's cup is half empty, while another person's cup is half full. The former person is likely to go through life with unfulfilled goals, while the latter will see their world blossom as a beautiful garden. Even all the weeds in that garden will seem beautiful, if we keep negative thoughts at bay.
I've counseled depressed individuals over the years to take a brisk walk every day for at least forty minutes while saying the Jesus Prayer. Their depression subsides within days because the exercise, coupled with the prayer, pushes aside negative thoughts and sends depression into the abyss from which it originated.
Our negative thoughts keep us from the joy that is ours in Christ and keeps that joy from uplifting others. If we fight off negative thoughts we allow Christ to change us and those around us. Saint Seraphim of Sarov said that if we acquire peace, a thousand around us will be saved. Negative thoughts do not promote peace!
With love in Christ,
Abbot Tryphon
Photo:
Mount Tahoma (also known as Mount Rainier), as seen from Vashon Island.
Prayer request: I have not felt well for over a week now, and have an appointment to see my doctor this coming week. Not sure if it is my heart, or something else. I've lost my appetite, and have a lot of pain and tingling on my left side, making walking difficult. Please, in your charity, pray for this old monk.
Sunday June 26, 2022 / June 13, 2022
2nd Sunday after Pentecost. All Russian Saints. Tone one.
Apostles' (Peter & Paul) Fast. Fish Allowed
All venerable and holy Fathers of the Holy Mount Athos (movable holiday on the 2nd Sunday of Pentecost).
All venerable and holy Fathers of Bulgaria (movable holiday on the 2nd Sunday of Pentecost).
"Kaluga" Icon of the Most Holy Theotokos (1771) (movable holiday on the first Sunday of the Apostles' Fast).
Martyr Aquilina of Byblos in Lebanon (293).
St. Triphyllius, bishop of Leucosia (Nicosia) in Cyprus (370).
St. Alexandra, foundress of Diveyevo Convent (1789).
New Hieromartyr Alexis priest (1918).
New Hieromartyr Demetrius priest (1940).
Virgin-Martyr Pelagea (1944).
Venerable Andronicus (1395), disciple of Venerable Sergius of Radonezh, and St. Sabbas (1410), abbots of Moscow.
Martyr Antonina of Nicaea (284-305).
Venerable Anna (826), and her son St. John of Constantinople (9th c.).
St. Antipater, bishop of Bostra in Arabia (458).
Finding of the relics of Martyr Nicholas the Deacon of Lesbos (Greek).
St. Eulogius, patriarch of Antioch (Greek).
Martyr Diodorus of Emesus who was crucified (Greek).
St. Anthimus, Metropolitan of Wallachia (1716) (Georgia).
The Scripture Readings
Mark 16:1-8
He Is Risen
16 Now when the Sabbath was past, Mary Magdalene, Mary the mother of James, and Salome bought spices, that they might come and anoint Him. 2 Very early in the morning, on the first day of the week, they came to the tomb when the sun had risen. 3 And they said among themselves, "Who will roll away the stone from the door of the tomb for us?" 4 But when they looked up, they saw that the stone had been rolled away—for it was very large. 5 And entering the tomb, they saw a young man clothed in a long white robe sitting on the right side; and they were alarmed.
6 But he said to them, "Do not be alarmed. You seek Jesus of Nazareth, who was crucified. He is risen! He is not here. See the place where they laid Him. 7 But go, tell His disciples—and Peter—that He is going before you into Galilee; there you will see Him, as He said to you."
8 So they went out quickly and fled from the tomb, for they trembled and were amazed. And they said nothing to anyone, for they were afraid.
Romans 2:10-16
10 but glory, honor, and peace to everyone who works what is good, to the Jew first and also to the Greek. 11 For there is no partiality with God.
12 For as many as have sinned without law will also perish without law, and as many as have sinned in the law will be judged by the law 13 (for not the hearers of the law are just in the sight of God, but the doers of the law will be justified; 14 for when Gentiles, who do not have the law, by nature do the things in the law, these, although not having the law, are a law to themselves, 15 who show the work of the law written in their hearts, their conscience also bearing witness, and between themselves their thoughts accusing or else excusing them) 16 in the day when God will judge the secrets of men by Jesus Christ, according to my gospel.
Matthew 4:18-23
Four Fishermen Called as Disciples
18 And Jesus, walking by the Sea of Galilee, saw two brothers, Simon called Peter, and Andrew his brother, casting a net into the sea; for they were fishermen. 19 Then He said to them, "Follow Me, and I will make you fishers of men." 20 They immediately left their nets and followed Him.
21 Going on from there, He saw two other brothers, James the son of Zebedee, and John his brother, in the boat with Zebedee their father, mending their nets. He called them, 22 and immediately they left the boat and their father, and followed Him.
Jesus Heals a Great Multitude
23 And Jesus went about all Galilee, teaching in their synagogues, preaching the gospel of the kingdom, and healing all kinds of sickness and all kinds of disease among the people.
Hebrews 11:33-12:2
33 who through faith subdued kingdoms, worked righteousness, obtained promises, stopped the mouths of lions, 34 quenched the violence of fire, escaped the edge of the sword, out of weakness were made strong, became valiant in battle, turned to flight the armies of the aliens. 35 Women received their dead raised to life again.
Others were tortured, not accepting deliverance, that they might obtain a better resurrection. 36 Still others had trial of mockings and scourgings, yes, and of chains and imprisonment. 37 They were stoned, they were sawn in two, were tempted, were slain with the sword. They wandered about in sheepskins and goatskins, being destitute, afflicted, tormented— 38 of whom the world was not worthy. They wandered in deserts and mountains, in dens and caves of the earth.
39 And all these, having obtained a good testimony through faith, did not receive the promise, 40 God having provided something better for us, that they should not be made perfect apart from us.
The Race of Faith
12 Therefore we also, since we are surrounded by so great a cloud of witnesses, let us lay aside every weight, and the sin which so easily ensnares us,and let us run with endurance the race that is set before us, 2 looking unto Jesus, the author and finisher of our faith, who for the joy that was set before Him endured the cross, despising the shame, and has sat down at the right hand of the throne of God.
Matthew 4:25-5:12
25 Great multitudes followed Him—from Galilee, and from Decapolis, Jerusalem, Judea, and beyond the Jordan.
The Beatitudes
5 And seeing the multitudes, He went up on a mountain, and when He was seated His disciples came to Him. 2 Then He opened His mouth and taught them, saying:
3 "Blessed are the poor in spirit,
For theirs is the kingdom of heaven.
4 Blessed are those who mourn,
For they shall be comforted.
5 Blessed are the meek,
For they shall inherit the earth.
6 Blessed are those who hunger and thirst for righteousness,
For they shall be filled.
7 Blessed are the merciful,
For they shall obtain mercy.
8 Blessed are the pure in heart,
For they shall see God.
9 Blessed are the peacemakers,
For they shall be called sons of God.
10 Blessed are those who are persecuted for righteousness' sake,
For theirs is the kingdom of heaven.
11 Blessed are you when they revile and persecute you, and say all kinds of evil against you falsely for My sake. 12 Rejoice and be exceedingly glad, for great is our reward in heaven, for so they persecuted the prophets who were before you.