We Must Guard Our Heart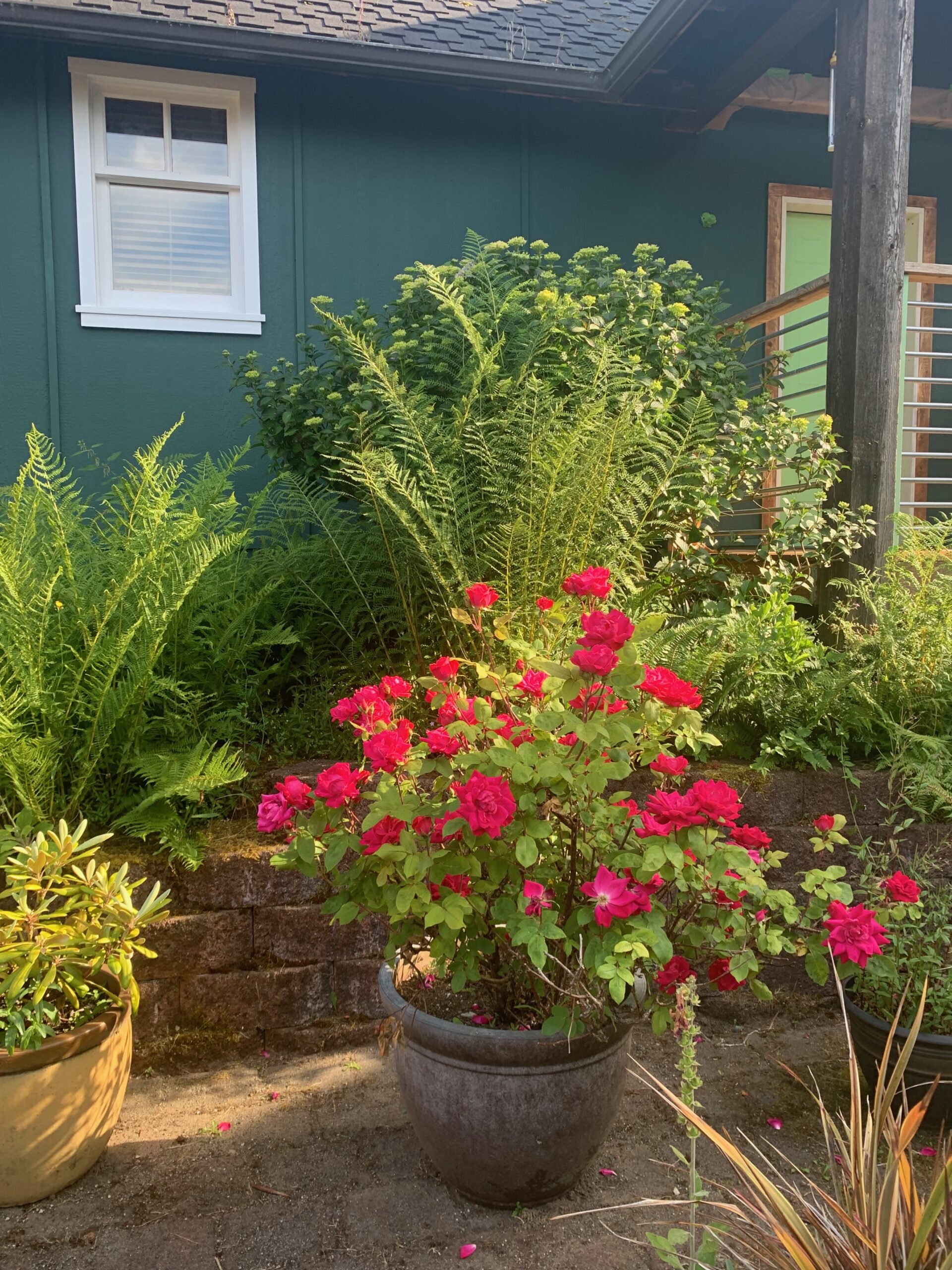 As we are all filled with thoughts that flood our minds, let us consider each thought and decide whether it be our own, or those of the enemy of our salvation. If they be the latter they should be dispelled and given no room to linger. Negative thoughts that are allowed to grow in our heart dispel the possibility of living in purity and holiness.
Saint Seraphim of Sarov said, "To call on God is to invite him into your heart: but will you dare to invite so great a Father when you have no dwelling fit for him? Your heart is full of evil desires, and yet you invite him in." We must guard our thoughts and keep pure our hearts.
With love in Christ,
Abbot Tryphon
Sunday July 3, 2022 / June 20, 2022
3rd Sunday after Pentecost. Tone two.
Apostles' (Peter & Paul) Fast. Fish Allowed
Korobeinikov-Kazan Icon of the Most Holy Theotokos (movable holiday on the Saturday after to June 18th ).
Celebration in Vologda to the venerable fathers of Vologda (movable holiday on the 3rd Sunday of Pentecost).
Synaxis of Novgorod Hierarchs (movable holiday on the 3rd Sunday of Pentecost).
Synaxis of Saints of Belorussia (movable holiday on the 3rd Sunday of Pentecost): St. Menas, Bishop of Polotsk (1116), St Dionysius bishop Polotsk (1182), Cyril Bishop of Turiv (1183), Lavrenti Bishop of Turiv (1184), Symeon bishop Polotsk (1289); Blessed Great Prince Rostislav (baptize as Michael), of Kiev (1167); Venerable Martyrs Athanasius, Higumen of Brest (1648), Makarius Kabevsky Higumen of Pinsk (1678); Venerable Martin Turovsky (1150), Elise Lavrishevsk (1250); venerable Ephrosinia of Polotsk (1173), Martyr child Gabriel Belostotsky (1690); righteous Juliana princes of Olshansk (1550), and Sophia princes of Slutsk (1612).
Synaxis of Saints of Pskov (movable holiday on the 3rd Sunday of Pentecost).
Synaxis of Saints of St. Petersburg (movable holiday on the 3rd Sunday of Pentecost).
New Martyrs of the Turkish Yoke (movable holiday on the 3rd Sunday of Pentecost).
Hieromartyr Methodius, bishop of Patara (312).
Holy Prince Gleb Andreyevich of Vladimir (1175).
St. Minas, bishop of Polotsk (1116).
Translation of the relics of St. Gurias, archbishop of Kazan (1630).
Martyrs Inna, Pinna, and Rimma, disciples of Apostle Andrew in Scythia (1st-2nd c.).
Martyrs Aristocleus presbyter, Demetrian deacon, and Athanasius reader, of Cyprus (306).
St. Leucius the Confessor, bishop of Brindisi (5th c.).
St. Nicholas (Cabasilas) (1397).
Icon of the Most Holy Theotokos "Modensk-Kosninsk".
St. Nahum of Ochrid (910) (Bulgaria).
St. Callistus I, patriarch of Constantinople (Mt. Athos) (1363).
Translation of the relics and garments (ca. 960) of the Apostles Luke, Andrew, and Thomas, the Prophet Elisha, and Martyr Lazarus to the Church of the Holy Apostles in Constantinople (Greek).
Martyrs Paul, Cyriacus, Paula, Felicilana, Thomas, Felix, Martyrius, Vitaly, Crispinus, and Emilius in Tomi (290).
Blessed Studios, founder of the Studion Monastery (5th c.).
Finding of the relics (1959) of New Martyr Hieromonk Raphael of Lesbos (1463).
The Scripture Readings
Mark 16:9-20
Mary Magdalene Sees the Risen Lord
9 Now when He rose early on the first day of the week, He appeared first to Mary Magdalene, out of whom He had cast seven demons. 10 She went and told those who had been with Him, as they mourned and wept. 11 And when they heard that He was alive and had been seen by her, they did not believe.
Jesus Appears to Two Disciples
12 After that, He appeared in another form to two of them as they walked and went into the country. 13 And they went and told it to the rest, but they did not believe them either.
The Great Commission
14 Later He appeared to the eleven as they sat at the table; and He rebuked their unbelief and hardness of heart, because they did not believe those who had seen Him after He had risen. 15 And He said to them, "Go into all the world and preach the gospel to every creature. 16 He who believes and is baptized will be saved; but he who does not believe will be condemned. 17 And these signs will follow those who believe: In My name they will cast out demons; they will speak with new tongues; 18 they will take up serpents; and if they drink anything deadly, it will by no means hurt them; they will lay hands on the sick, and they will recover."
Christ Ascends to God's Right Hand
19 So then, after the Lord had spoken to them, He was received up into heaven, and sat down at the right hand of God. 20 And they went out and preached everywhere, the Lord working with them and confirming the word through the accompanying signs. Amen.
Romans 5:1-10
Faith Triumphs in Trouble
5 Therefore, having been justified by faith, we have peace with God through our Lord Jesus Christ, 2 through whom also we have access by faith into this grace in which we stand, and rejoice in hope of the glory of God. 3 And not only that, but we also glory in tribulations, knowing that tribulation produces perseverance; 4 and perseverance, character; and character, hope. 5 Now hope does not disappoint, because the love of God has been poured out in our hearts by the Holy Spirit who was given to us.
Christ in Our Place
6 For when we were still without strength, in due time Christ died for the ungodly. 7 For scarcely for a righteous man will one die; yet perhaps for a good man someone would even dare to die. 8 But God demonstrates His own love toward us, in that while we were still sinners, Christ died for us. 9 Much more then, having now been justified by His blood, we shall be saved from wrath through Him. 10 For if when we were enemies we were reconciled to God through the death of His Son, much more, having been reconciled, we shall be saved by His life.
Matthew 6:22-33
The Lamp of the Body
22 "The lamp of the body is the eye. If therefore your eye is good, your whole body will be full of light. 23 But if your eye is bad, your whole body will be full of darkness. If therefore the light that is in you is darkness, how great is that darkness!
You Cannot Serve God and Riches
24 "No one can serve two masters; for either he will hate the one and love the other, or else he will be loyal to the one and despise the other. You cannot serve God and mammon.
Do Not Worry
25 "Therefore I say to you, do not worry about your life, what you will eat or what you will drink; nor about your body, what you will put on. Is not life more than food and the body more than clothing? 26 Look at the birds of the air, for they neither sow nor reap nor gather into barns; yet your heavenly Father feeds them. Are you not of more value than they? 27 Which of you by worrying can add one cubit to his stature?
28 "So why do you worry about clothing? Consider the lilies of the field, how they grow: they neither toil nor spin; 29 and yet I say to you that even Solomon in all his glory was not arrayed like one of these. 30 Now if God so clothes the grass of the field, which today is, and tomorrow is thrown into the oven, will He not much more clothe you, O you of little faith?
31 "Therefore do not worry, saying, 'What shall we eat?' or 'What shall we drink?' or 'What shall we wear?' 32 For after all these things the Gentiles seek. For your heavenly Father knows that you need all these things. 33 But seek first the kingdom of God and His righteousness, and all these things shall be added to you.