Only Christ Will Empower Us to Face What is Coming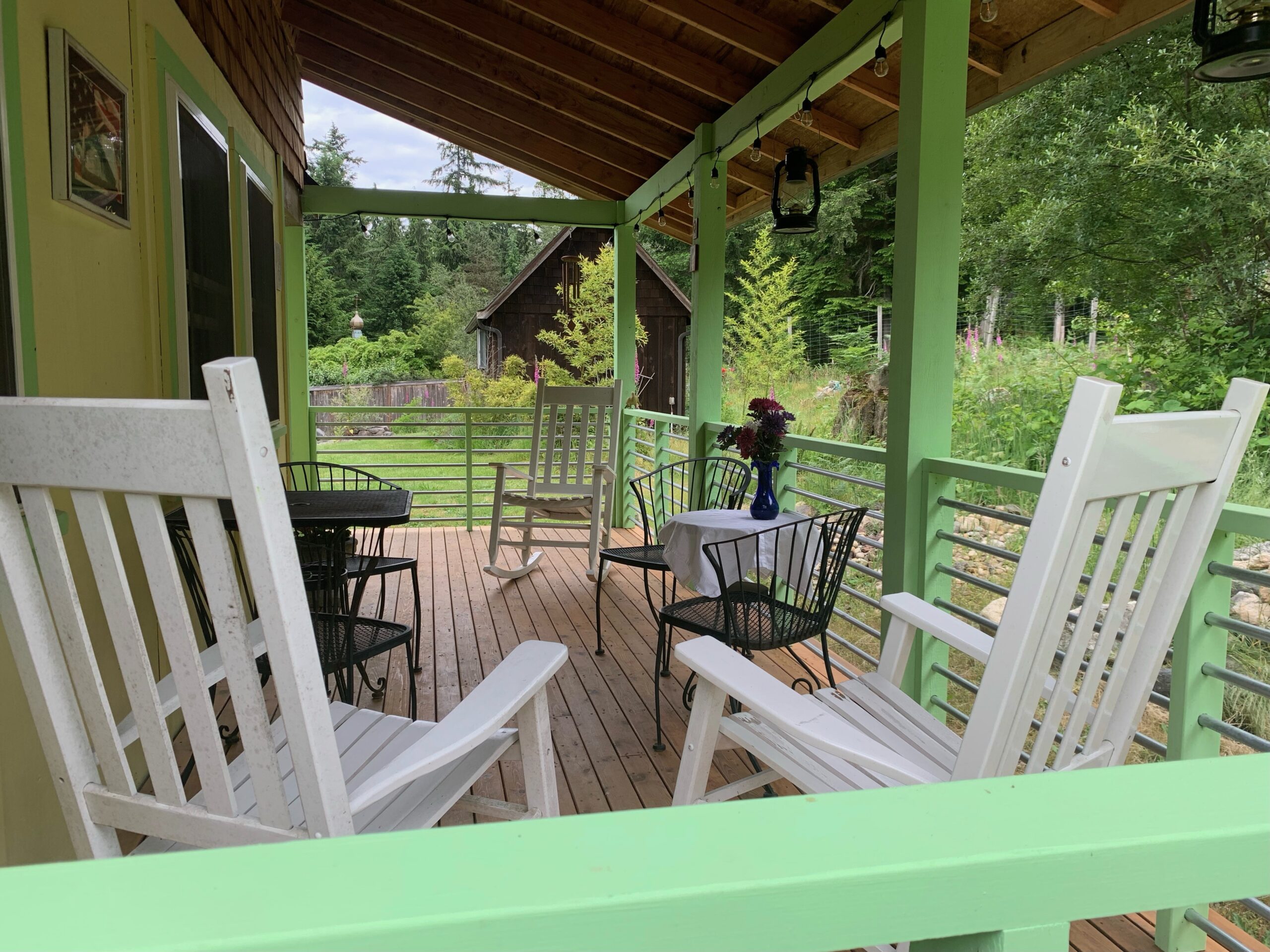 Some time ago I was listening to one of the last songs recorded by Johnny Cash, probably the best country western singer of all time. The line in his song, "put me in my box on the 309", is coming from a man who was facing his own imminent death. With the loss of his beloved wife, June Carter Cash still heavy on his heart, Johnny was ready to go to God.
At seventy-six, I'm more aware than ever of my own mortality. I'm not afraid of death but find myself concerned about the monastery and want it to prosper beyond my life. I believe with all my heart that this place was built by God, working one miracle after another to make it happen, but like a mother who's given birth to her child and wanting the best for him, I'm not in a hurry to leave this life. I want this monastery to be on safe footing and with enough young monks to continue into the next generation before they put my box on the 309.
Like Johnny Cash in his last album, I find myself driven by a desire to share in words my life experience and help today's young people realize the importance of making God central in their lives. We live in an age where many are living in a constant state of listlessness, not caring or being concerned about their spiritual condition, or that of the world. Having given themselves over to leisure pursuits and entertainment, they've become unable to be attentive to that which is of eternal importance. As our world moves closer to famine and governmental meltdown, we need to build on the foundation of Christ, for only in Christ will we be empowered to face what is coming.
History is filled with times like ours and the spiritually fit were the ones who came through those difficult times, and prospered. The spiritually fit can triumph over anything, so I continue trying to encourage this new generation of young people. You young people have many challenges before you, but you also have the prayerful support of monks everywhere, and the love and respect of people of my generation. With God's help we will triumph, so  we must not neglect the needs of our soul.
With love in Christ,
Abbot Tryphon
Prayer request: 
Please remember to pray for me and my monastic community. Upon my return from Orthodox Montanica, I came down with COVID, and passed it on to my brother monks.
Our Hieromonk Paul left for Montana, to spend time with his aging mother, only to be diagnosed with COVID himself. He's been stuck in her old house, in Ennis, Montana, unable to see his sister in Helena, or spend time with his mother who is in an assisted living place in Ennis.
Although most of my community seems to be recovering nicely, I am still quite ill. We have therefore chosen to close the monastery to visitors until Saturday, July 9th.
Saturday July 2, 2022 / June 19, 2022
3rd Week after Pentecost. Tone one.
Apostles' (Peter & Paul) Fast. Fish Allowed
Holy Apostle Jude, the Brother of the Lord (80).
St. Job, patriarch of Moscow (1607).
St. John of Shanghai and San Francisco the Wonderworker
Venerable Barlaam, monk, of Shenkursk (1462).
Martyr Zosimas the Soldier at Antioch in Pisidia (116).
Venerable Paisius the Great of Egypt (400).
Venerable John the Solitary of Jerusalem (586).
Venerable Paisius the Bulgarian, of Hilandar, Mt. Athos (18th) (Bulgaria).
Venerable Zeno, hermit of Egypt (late 4th c.).
Holy Myrrh-bearer Mary, mother of the Apostle James (1st c.).
New Martyr Parthenius, bishop (1937).
New Hieromartyr Priest Sergius Florinsky of Estonia (1918).
Hieromartyr Asyncretus, martyred at the Church of Holy Peace by the Sea in Constantinople (Greek).
Venerable Romuald, abbot of Camaldoli (Ravenna) (1027) (Celtic & British).
St. Macarius of Petra (4th c.).
The Scripture Readings
John 21:15-25
Jesus Restores Peter
15 So when they had eaten breakfast, Jesus said to Simon Peter, "Simon, son of Jonah, do you love Me more than these?"
He said to Him, "Yes, Lord; You know that I love You."
He said to him, "Feed My lambs."
16 He said to him again a second time, "Simon, son of Jonah, do you love Me?"
He said to Him, "Yes, Lord; You know that I love You."
He said to him, "Tend My sheep."
17 He said to him the third time, "Simon, son of Jonah, do you love Me?" Peter was grieved because He said to him the third time, "Do you love Me?"
And he said to Him, "Lord, You know all things; You know that I love You."
Jesus said to him, "Feed My sheep. 18 Most assuredly, I say to you, when you were younger, you girded yourself and walked where you wished; but when you are old, you will stretch out your hands, and another will gird you and carry you where you do not wish." 19 This He spoke, signifying by what death he would glorify God. And when He had spoken this, He said to him, "Follow Me."
The Beloved Disciple and His Book
20 Then Peter, turning around, saw the disciple whom Jesus loved following, who also had leaned on His breast at the supper, and said, "Lord, who is the one who betrays You?" 21 Peter, seeing him, said to Jesus, "But Lord, what about this man?"
22 Jesus said to him, "If I will that he remain till I come, what is that to you? You follow Me."
23 Then this saying went out among the brethren that this disciple would not die. Yet Jesus did not say to him that he would not die, but, "If I will that he remain till I come, what is that to you?"
24 This is the disciple who testifies of these things, and wrote these things; and we know that his testimony is true.
25 And there are also many other things that Jesus did, which if they were written one by one, I suppose that even the world itself could not contain the books that would be written. Amen.
Romans 3:28-4:3
28 Therefore we conclude that a man is justified by faith apart from the deeds of the law. 29 Or is He the God of the Jews only? Is He not also the God of the Gentiles? Yes, of the Gentiles also, 30 since there is one God who will justify the circumcised by faith and the uncircumcised through faith. 31 Do we then make void the law through faith? Certainly not! On the contrary, we establish the law.
Abraham Justified by Faith
4 What then shall we say that Abraham our father has found according to the flesh? 2 For if Abraham was justified by works, he has something to boast about, but not before God. 3 For what does the Scripture say? "Abraham believed God, and it was accounted to him for righteousness."
Matthew 7:24-8:4
Build on the Rock
24 "Therefore whoever hears these sayings of Mine, and does them, I will liken him to a wise man who built his house on the rock: 25 and the rain descended, the floods came, and the winds blew and beat on that house; and it did not fall, for it was founded on the rock.
26 "But everyone who hears these sayings of Mine, and does not do them, will be like a foolish man who built his house on the sand: 27 and the rain descended, the floods came, and the winds blew and beat on that house; and it fell. And great was its fall."
28 And so it was, when Jesus had ended these sayings, that the people were astonished at His teaching, 29 for He taught them as one having authority, and not as the scribes.
Jesus Cleanses a Leper
8 When He had come down from the mountain, great multitudes followed Him. 2 And behold, a leper came and worshiped Him, saying, "Lord, if You are willing, You can make me clean."
3 Then Jesus put out His hand and touched him, saying, "I am willing; be cleansed." Immediately his leprosy was cleansed.
4 And Jesus said to him, "See that you tell no one; but go your way, show yourself to the priest, and offer the gift that Moses commanded, as a testimony to them."
Jude 1-10
Greeting to the Called
1 Jude, a bondservant of Jesus Christ, and brother of James,
To those who are called, sanctified by God the Father, and preserved in Jesus Christ:
2 Mercy, peace, and love be multiplied to you.
Contend for the Faith
3 Beloved, while I was very diligent to write to you concerning our common salvation, I found it necessary to write to you exhorting you to contend earnestly for the faith which was once for all delivered to the saints. 4 For certain men have crept in unnoticed, who long ago were marked out for this condemnation, ungodly men, who turn the grace of our God into lewdness and deny the only Lord God and our Lord Jesus Christ.
Old and New Apostates
5 But I want to remind you, though you once knew this, that the Lord, having saved the people out of the land of Egypt, afterward destroyed those who did not believe. 6 And the angels who did not keep their proper domain, but left their own abode, He has reserved in everlasting chains under darkness for the judgment of the great day; 7 as Sodom and Gomorrah, and the cities around them in a similar manner to these, having given themselves over to sexual immorality and gone after strange flesh, are set forth as an example, suffering the vengeance of eternal fire.
8 Likewise also these dreamers defile the flesh, reject authority, and speak evil of dignitaries. 9 Yet Michael the archangel, in contending with the devil, when he disputed about the body of Moses, dared not bring against him a reviling accusation, but said, "The Lord rebuke you!" 10 But these speak evil of whatever they do not know; and whatever they know naturally, like brute beasts, in these things they corrupt themselves.
John 14:21-24
21 He who has My commandments and keeps them, it is he who loves Me. And he who loves Me will be loved by My Father, and I will love him and manifest Myself to him."
22 Judas (not Iscariot) said to Him, "Lord, how is it that You will manifest Yourself to us, and not to the world?"
23 Jesus answered and said to him, "If anyone loves Me, he will keep My word; and My Father will love him, and We will come to him and make Our home with him. 24 He who does not love Me does not keep My words; and the word which you hear is not Mine but the Father's who sent Me.
Hebrews 7:26-8:2
26 For such a High Priest was fitting for us, who is holy, harmless, undefiled, separate from sinners, and has become higher than the heavens; 27 who does not need daily, as those high priests, to offer up sacrifices, first for His own sins and then for the people's, for this He did once for all when He offered up Himself. 28 For the law appoints as high priests men who have weakness, but the word of the oath, which came after the law, appoints the Son who has been perfected forever.
The New Priestly Service
8 Now this is the main point of the things we are saying: We have such a High Priest, who is seated at the right hand of the throne of the Majesty in the heavens, 2 a Minister of the sanctuary and of the true tabernacle which the Lord erected, and not man.
John 10:9-16
9 I am the door. If anyone enters by Me, he will be saved, and will go in and out and find pasture. 10 The thief does not come except to steal, and to kill, and to destroy. I have come that they may have life, and that they may have it more abundantly.
11 "I am the good shepherd. The good shepherd gives His life for the sheep.12 But a hireling, he who is not the shepherd, one who does not own the sheep, sees the wolf coming and leaves the sheep and flees; and the wolf catches the sheep and scatters them. 13 The hireling flees because he is a hireling and does not care about the sheep. 14 I am the good shepherd; and I know My sheep, andam known by My own. 15 As the Father knows Me, even so I know the Father; and I lay down My life for the sheep. 16 And other sheep I have which are not of this fold; them also I must bring, and they will hear My voice; and there will be one flock and one shepherd.