Putting Aside all Hypocrisy and Living for Christ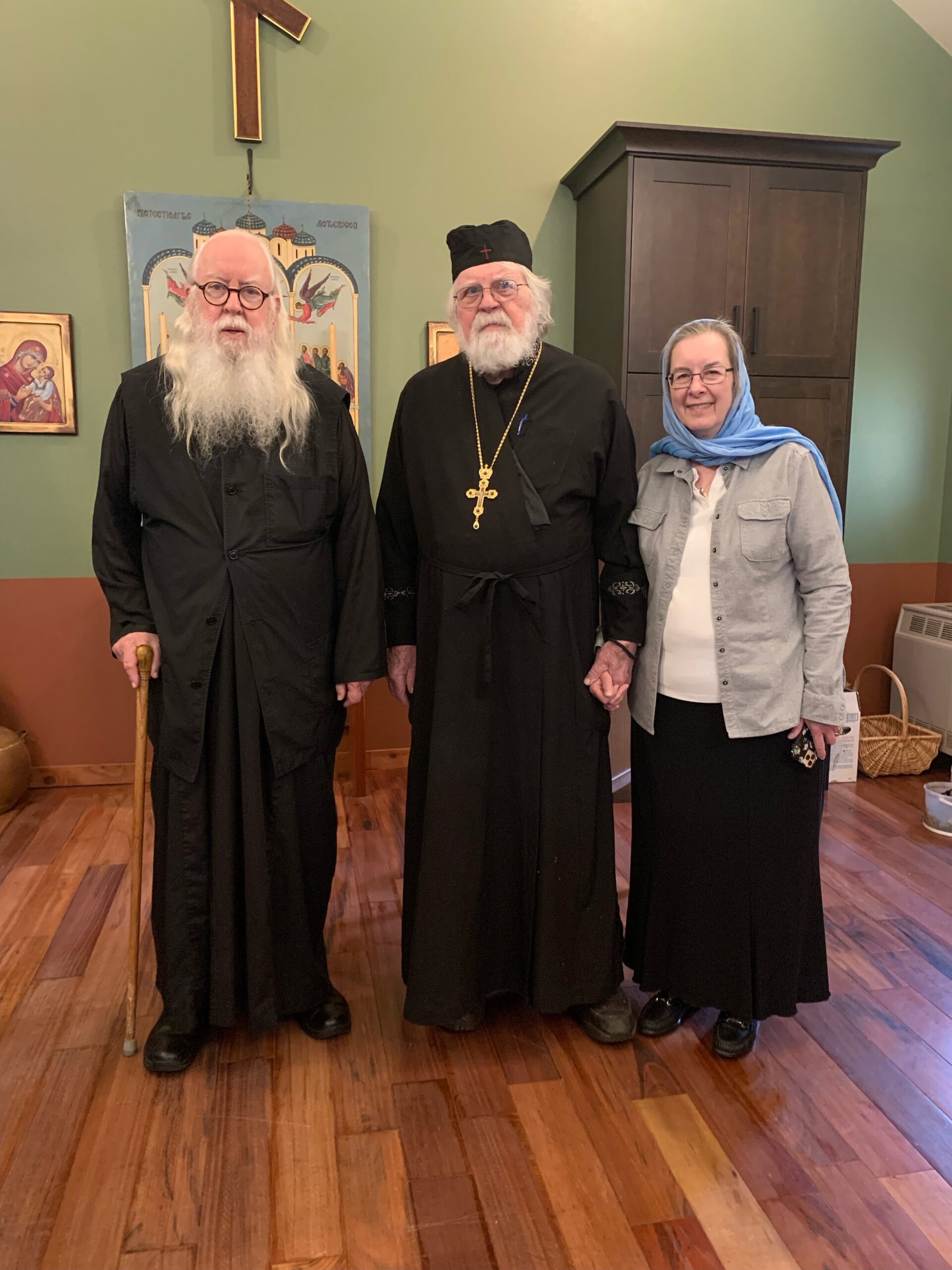 How easy it is to worship with all piety and correctness while standing in a service within an Orthodox temple, yet make no effort to live Orthodoxy during the rest of our week. If we are abusive towards our spouse, abrasive with a coworker, and short tempered with a neighbor, all the piety and liturgical correctness of our Sunday morning is of no value.
If we cheat on our taxes, steal pens from the office, or refuse to point out an error to a clerk who has failed to ring up an item, we will have reduced our life in Christ to no more than membership in a club. If we walk past a child who is being bullied, without intervening, we have become the bully. If we fail to call the police when we hear a neighbor pleading with an abusive husband, not wanting to get involved, we are a wife beater. If we smile at the racist joke of a coworker, we are just as guilty of racism as he.
Being a Christian is far more than adherence to a set of doctrines, or the adaptation of liturgical forms of worship and piety. To be a follower of Christ is not like joining the Elks Club, where paying your dues and attending meetings makes you a member. Taking the name of the Saviour for ourselves, and calling ourselves Christian, must mean that we imitate the Saviour's life. It must mean that others see Christ in us, each and every hour of our day.
We must be the neighborhood peacemaker, the one who is quick to forgive when wronged, the person who is always looking for ways of being in service to others. If we truly wish to be called a Christian, we must put aside hypocrisy in all its forms, and live Christ. We must work towards changing the world, just as did Saint Seraphim of Sarov, who told us that if we acquire peace in our heart, we will save a thousand around us. Justice and peace does not come with revolution, but comes when the hearts of men and women are transformed by the Holy Spirit, and this change can only begin, when we put aside all hypocrisy, and replace it with genuine, heartfelt commitment to Jesus Christ, living in imitation of the Saviour.
With love in Christ,
Abbot Tryphon
Photo: Serbian priest, Father William Weir, together with his dear wife, Matushka Mary Anne, from Sacramento, CA.. visited the monastery on Tuesday. Many of our monastery's nicest vestments were gifted to us by these two wonderful people.
Wednesday June 29, 2022 / June 16, 2022
3rd Week after Pentecost. Tone one.
Apostles' (Peter & Paul) Fast. Food with Oil
St. Tychon, bishop of Amathus in Cyprus (425).
Venerable Tikhon of Kaluga or Medin (1492).
Venerable Tikhon of Lukhov (1503).
Venerable Moses of Optina, founder of the Optina Skete (1862).
New Martyr Hermogenes (Germogen), bishop of Tobolsk, Euphremius, Michael and Peter priests and Martyr Constantine (1918).
Translation of the relics (2002) of St. Theophan the Recluse, bishop of Tambov (1894).
Martyrs Tigrius and Eutropius of Constantinople (404).
Venerable Tikhon of Krestogorsk (Vologda).
St. Mark the Just of Apollonias, nephew of the Apostle Barnabas.
Five Martyrs of Nicomedia (Greek).
Forty Martyrs of Rome (Greek).
St. Kaikhosro the Georgian (1612) (Georgia).
St. Ismael, bishop of Menevia.
The Scripture Readings
Romans 8:2-13
2 For the law of the Spirit of life in Christ Jesus has made me free from the law of sin and death. 3 For what the law could not do in that it was weak through the flesh, God did by sending His own Son in the likeness of sinful flesh, on account of sin: He condemned sin in the flesh, 4 that the righteous requirement of the law might be fulfilled in us who do not walk according to the flesh but according to the Spirit. 5 For those who live according to the flesh set their minds on the things of the flesh, but those who live according to the Spirit, the things of the Spirit. 6 For to be carnally minded is death, but to be spiritually minded is life and peace. 7 Because the carnal mind is enmity against God; for it is not subject to the law of God, nor indeed can be. 8 So then, those who are in the flesh cannot please God.
9 But you are not in the flesh but in the Spirit, if indeed the Spirit of God dwells in you. Now if anyone does not have the Spirit of Christ, he is not His. 10 And if Christ is in you, the body is dead because of sin, but the Spirit is life because of righteousness. 11 But if the Spirit of Him who raised Jesus from the dead dwells in you, He who raised Christ from the dead will also give life to your mortal bodies [c]through His Spirit who dwells in you.
Sonship Through the Spirit
12 Therefore, brethren, we are debtors—not to the flesh, to live according to the flesh. 13 For if you live according to the flesh you will die; but if by the Spirit you put to death the deeds of the body, you will live.
Matthew 10:16-22
Persecutions Are Coming
16 "Behold, I send you out as sheep in the midst of wolves. Therefore be wise as serpents and harmless as doves. 17 But beware of men, for they will deliver you up to councils and scourge you in their synagogues. 18 You will be brought before governors and kings for My sake, as a testimony to them and to the Gentiles. 19 But when they deliver you up, do not worry about how or what you should speak. For it will be given to you in that hour what you should speak;20 for it is not you who speak, but the Spirit of your Father who speaks in you.
21 "Now brother will deliver up brother to death, and a father his child; and children will rise up against parents and cause them to be put to death. 22 And You will be hated by all for My name's sake. But he who endures to the end will be saved.